WE BELIEVE IN PEOPLE, IN RESPECT, IN RESPONSIBILITY.
WE BELIEVE IN THE FUTURE.

A COLOURED WORLD,
A MORE SUSTAINABLE WORLD.
THIS IS OUR MISSION.
A small three-room laboratory in via Gramegna 17 in Turin. Here, more than 50 years ago, started the story of FARMEN International Cosmetics Distribution. An Italian genuine firm, offering effective, reliable and cutting-edge products to beauty treatment and hairstyle professionals.
An organisation that has always believed in values such as respect for the environment, safety at work, customer care and commitment to the local environment. It was doing it when these themes were not yet topical, with the awareness that profit and responsibility cannot be separated.
Therefore in 2016 "The Sustainable Colours of Beauty" project has been launched: a social responsibility strategy, based on three pillars, that aims at promoting a new kind of beauty, closer to the Environment and to People. The "Charter of values and commitments" is the hallmark of the new strategy, a living and evolving document supporting the translation of commitments into tangible actions and projects.
0
.000
sq m Production plant in Settimo Torinese
0
Countries in which we are present
0
.000
Units produced a day
0
.000
Controls performed every year
0
%
Of turnover invested in innovation
The sustainable colors of beauty
Sustainable supply of raw materials, choice of selected suppliers in keeping with rigorous requirements and regulations, collaboration with local organisations and product training: we check the entire supply chain, to guarantee maximum quality, transparency and reliability for our products. But we do not want to stop here.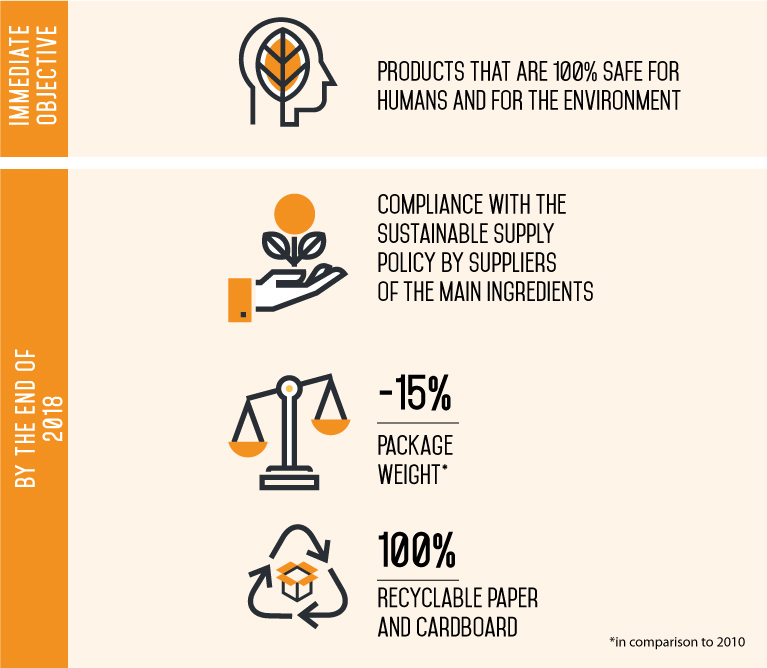 Ethically correct behaviour, health protection and worker safety, respect of human rights and of consumers. But also support of the local environment and of the local community, through the creation of virtuous economic and social systems. We believe that our added value are people, and that cosmetics can help them feel better, every day: a value that goes beyond beauty.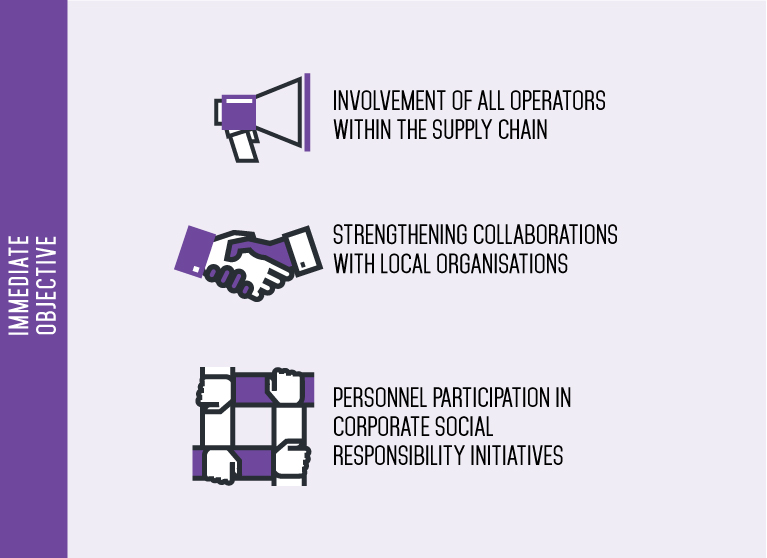 Continuous monitoring, reducing environmental footprint and wastes and optimisation of the use of natural resources. A 360° responsibility strategy requires awareness, orientation towards innovation, constancy and commitment for respecting the Planet. Beauty is everywhere: we have the task to give value to it.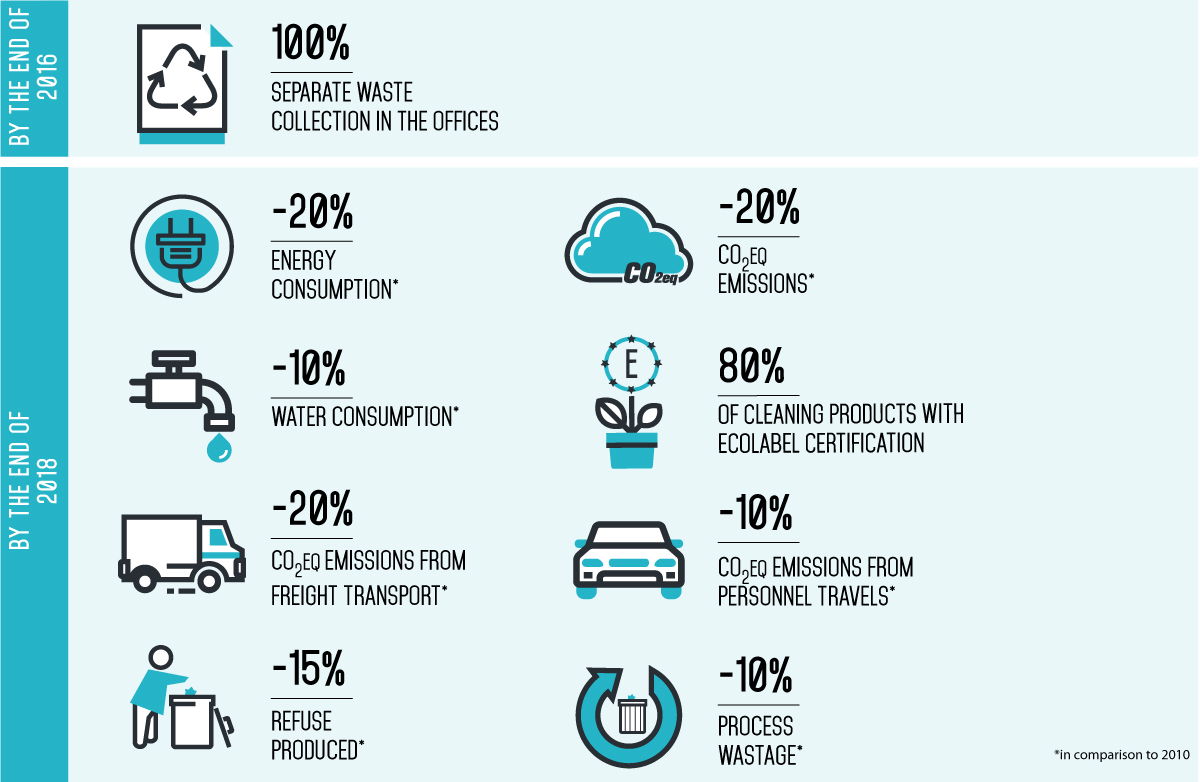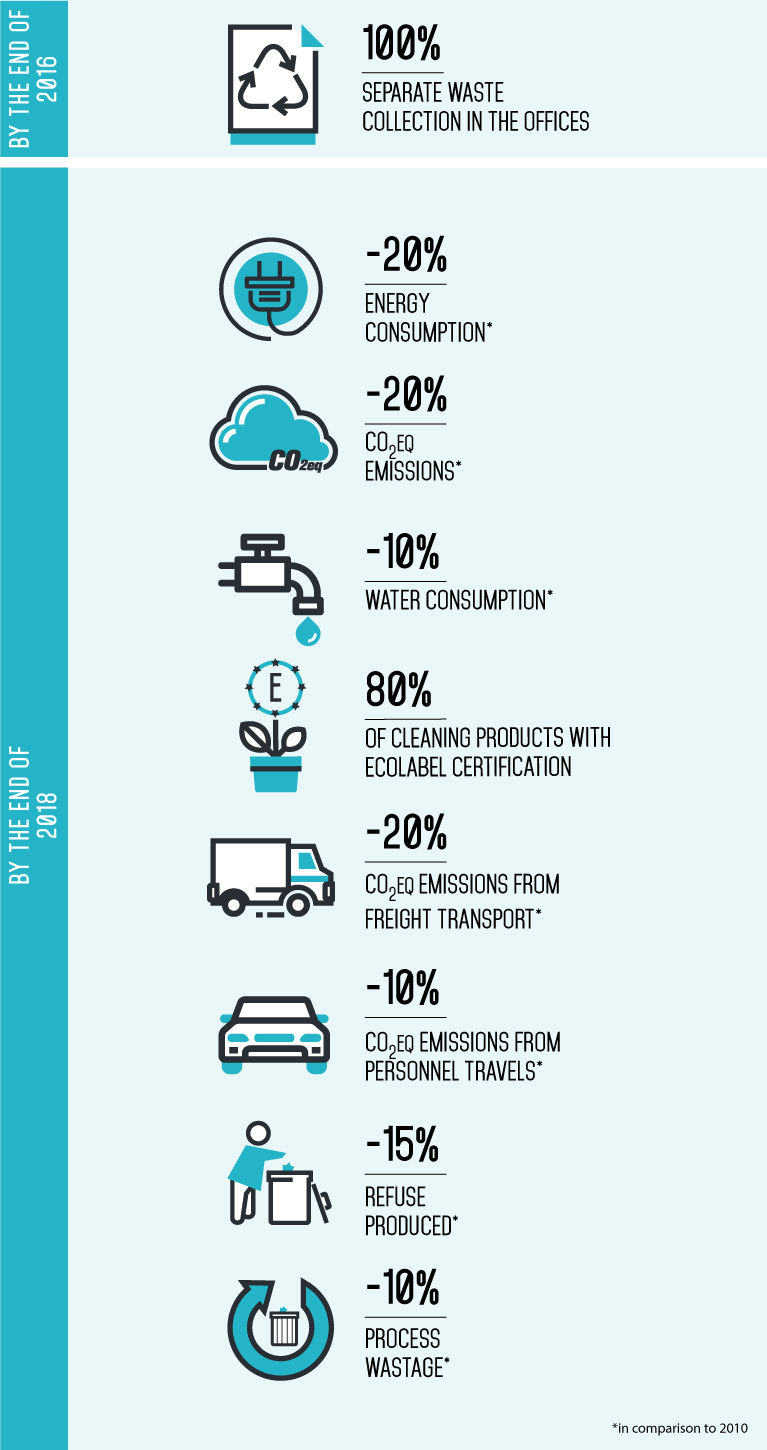 FROM GLOBAL TO LOCAL

We have always had strong ties with the local environment: 70% of personnel is based in Settimo Torinese and 90% of first level suppliers can be considered local.

LCA

In 2016 we will carry out three LCA studies on the main product lines. Life Cycle Assessment is the method used to evaluate the environmental impact of products or services.
INNOVATIVE BY TRADE

We believe in innovation: our two Research and Development laboratories are always at work to find new solutions that use sustainable raw materials and innovative techniques.

BEYOND BEAUTY

Quality, safety, effectiveness and a touch of creativity. We believe cosmetics has value beyond outer beauty: an act of love towards oneself and towards others.